Didn't find a job you're looking for?

Register your CV regardless so that you can be found
by us when a suitable opportunity becomes available.
Why work here?
MANCOSA's vision is to be the leading distance education provider that is responsive to the evolving education and training needs of dynamic economies
Our mission is to provide innovative education that meets the demands of both the public and private sectors in South Africa and internationally
MANCOSA forms part of Africa's first and largest Pan-African network of private higher education institutions called Honoris United Universities
We recognise that we only achieve our goals through our people. Our people are our greatest assets who play a critical role in achieving business goals
Employees form part of ongoing engagement sessions and participate in annual climate surveys as their inclusion and perspectives is crucial in enhancing work-life balance and ensuring employee satisfaction
All staff have access to unlimited online LinkedIn Learning training for continuous development
We offer a staff bursary programme for tertiary education
We host regular wellness and soft skills sessions and offer on-the-job training
Staff are afforded 10 days' of study leave per year and we encourage our employees to further their education
In-house counselling is conducted by a registered Counselling Psychologist and is available to all employees at no charge as part of our Employee Wellness offering
Staff also have access to domestic violence leave
We pride ourselves in our infrastructure and all our premises are modern, stylish, clean and secure
At MANCOSA we focus on enterprise digitalization and we are dedicated to keeping up to date with relatable technologies to maintain and enhance service delivery and teaching excellence
Our Durban premises boasts the newly developed iTeach Lab that provides advanced methods to teaching and learning, some of which include 3D printing, coding and robotics

What is important to us?
Integrity - Complying with moral and ethical principles; showing consistency between words and action; acting with the greater good in mind
Respect – Recognising the dignity of every individual; treating all people with courtesy, consideration, appreciation and high regard
Excellence – Always delivering a high quality of work and driving continuous improvement
Service to the Customer – Striving to meet and exceed our customers' expectations
Diversity – Continually facilitating inclusion and welcoming diversity in people, ideas and perspectives
Lifelong Learning – Continually improving our knowledge and skills
We strive to ensure that our employees' experience at work is aligned with these values.
How do employees describe us as an employer?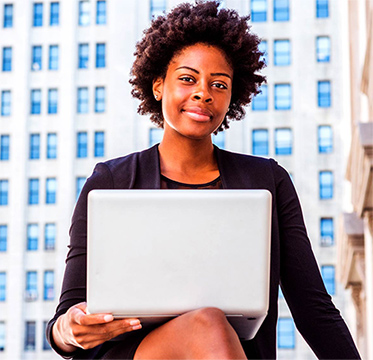 Testimonials
Brief History
MANCOSA is a private higher education institution registered in terms of the Higher Education Act (Act 101 of 1997 as amended). It was established in 1995 as a post-apartheid empowerment institution offering affordable and accessible management education primarily to persons previously denied access to postgraduate education.
During the past 25 years, MANCOSA has developed a large footprint across the Southern African Development Community and has accumulated extensive experience in meeting the educational needs of a wide range of students through the delivery of high-quality programmes through traditional distance learning.
Notwithstanding the many successes over the last two decades MANCOSA has been mindful of the various trends in higher education namely, the changing landscape of education, the way education is designed and presented, the way learning takes place, the role of the employer in signalling skills and attributes required for a changing world of work, the way education is quality managed, the impact of emerging and cost effective technology on education and the increasing discernment of students.
As an institution which constantly seeks to improve its education offering and to remain relevant MANCOSA has arranged meetings, brainstorming sessions, and focus groups with multiple stakeholders to examine its education impact, its teaching, learning and assessment strategy, feedback from students and evaluation of their experience, and a review of its operations.
1995
Established in South Africa as post-apartheid empowerment institution
2002
Received accreditation from the Higher Education Quality Committee (HEQC)
2014
Reach 10,000 enrolled student
2017
Joined Honoris University Group
2018
MBA achieve Top 10 in Africa Status
Strategic Direction
Our strategic direction for 2020 – 2023 is to drive the following:
Enterprise digital transformation
Academic excellence
Student success
Growth
Employability
If you require technical support or assistance with uploading your CV,
please contact our service provider Career Junction on +27 87 232 2525 or email jobseekersupport@careerjunction.co.za